Bundeena Kayaks in southern Sydney offers kayak hire and stand up paddle board hire, kayaking tours, lessons and paddle parties from a beachfront base at Bonnie Vale picnic grounds in the Royal National Park.
Open 7 days from 7am-4pm (weather pending…check here for updates to operating days) and perfectly located next to the coastal township of Bundeena, on the shores of the pristine, crystal clear waters of the Port Hacking waterway and surrounded by the enchanting Royal National Park.
You can rent a kayak or paddle board and explore the sandy stretches of beaches, gorgeous bays, play in the small waves or head further up the river along the shores of the Royal National Park. Alternatively you can book in for one of our guided kayak tours which run daily.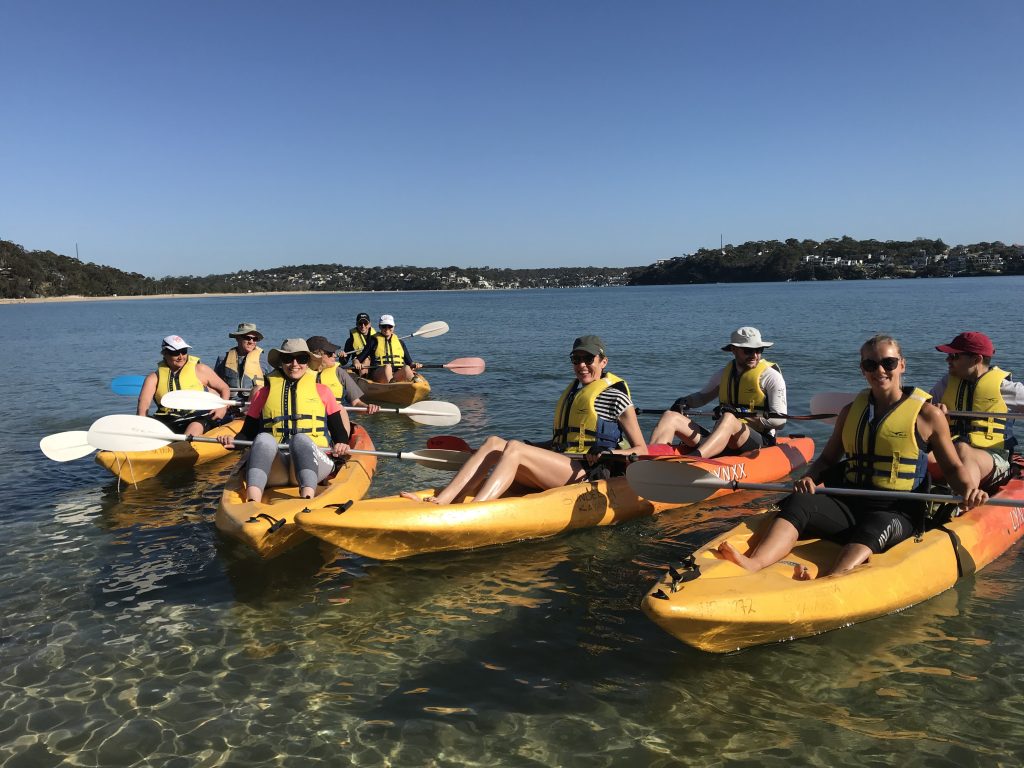 Beautiful Bundeena in Sydney
Bundeena is an idyllic coastal township in southern Sydney, located on the shores of the Hacking River and bordered by Royal National Park. The area truely is a beach and nature lover's paradise.  Just under 1 hour drive from Sydney CBD, the perfect destination for a day out  picnicing or beach going or a city getaway for a night or more.
There are numerous AirBnBs in the area, a waterfront camping area and beaches galore as well as the surroudning world class bush walking tracks! The Bundeena township has 2 clubs, a shopping strip with cafes and shops and still has the relax feel of a country town.
Bundeena Kayaks is just under 1 hour drive from the centre of Sydney, and is true nature lover's paradise.  Check out Visit Bundeena website for more information.
The crew at Bundeena Kayaks strive to provide a range of engaging and enjoyable kayaking and paddle boarding experiences allowing our customers to indulge in nature's treasures as well as to further appreciate, understand, protect and conserve our natural areas and cultural history.
We have a fleet of single and double kayaks and stand up paddle boards available for hire giving you the opportunity to enjoy the area at your leisure with family or friends. We also run daily guided kayaking tours. Tours include our Beach Kayak Tour which is the perfect choice for beginners and our Royal Kayak Eco Tour which is guided by marine and/or terrestrial ecologists.
Beachfront Location at Bonnie Vale Picnic Grounds
Bundeena Kayaks is ideally based on a sandy stretch of swimming beach in the Bonnie Vale picnic grounds at Bundeena. The picnic area has free BBQ facilities, toilets, parking and is a great base for a beach day out. The adjoining Simpsons Bay offers sheltered, mostly shallow water which is fun to explore aboard a kayak or paddle board. Or you you can plan a longer adventure and head further up the Hacking River and into the Royal National Park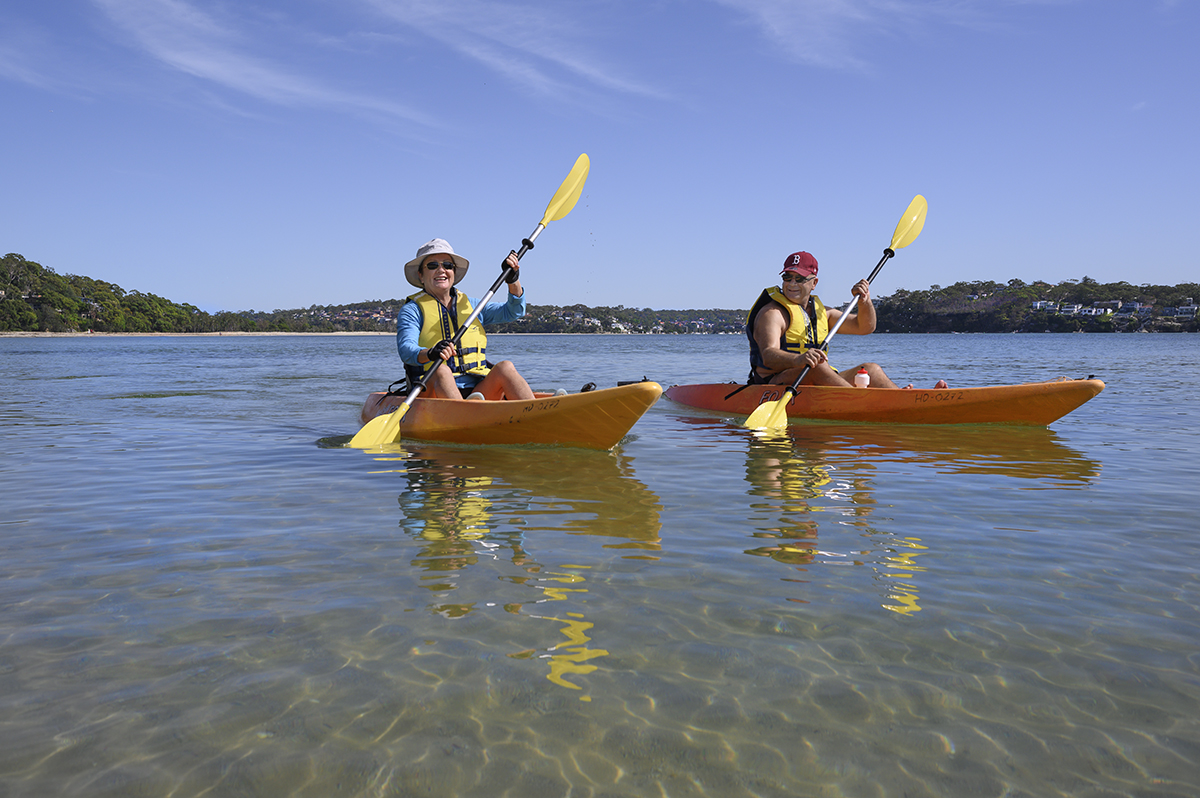 Enjoy kayaking or paddle boarding along the lovely beaches, bays and shorelines of the gorgeous Port Hacking River. We offer kayak hire and stand up paddle board / SUP  hire for durations from 1 hour to full day hire, giving you the opportunity to explore and appreciate this scenic area at your own pace.
You can choose to paddle around lovely Simpsons Bay and along Deeban Sandspit or head further up the river along the shoreline of the Royal National Park
Pack a picnic lunch, swimming costume, snorkel and mask and head out for a day of fun! Kayak and paddle board hire available 7 days 7am-4pm – weather pending (click here for updates).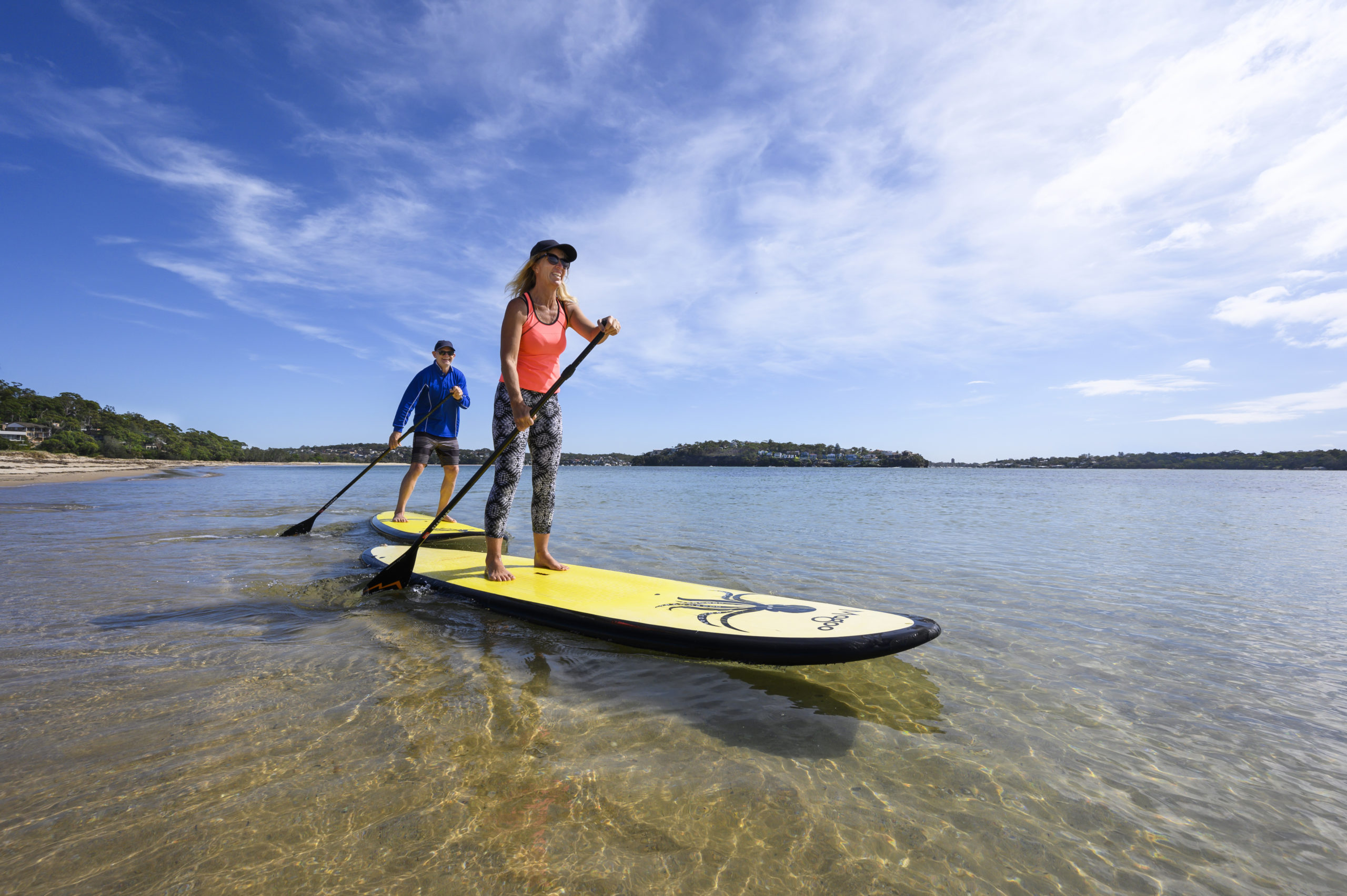 Kayak Hire / Paddle Board Hire Prices
Single Kayak Hire
$25/hr $50/2 hours $60/4 hours
Paddle Board SUP Hire
$25/hr $50/2 hours $60/4 hours
Double Kayak Hire
$50/hr $100/2 hours $120/4 hours
Prices include rental of kayak / paddle board, paddle, safety vest, dry storage bag and GST
Our kayaks are sit on top style touring kayaks that are both stable and fast. The kayaks have either an enclosed storage hatch or an open storage well. Paddle boards are soft top 11'4″ boards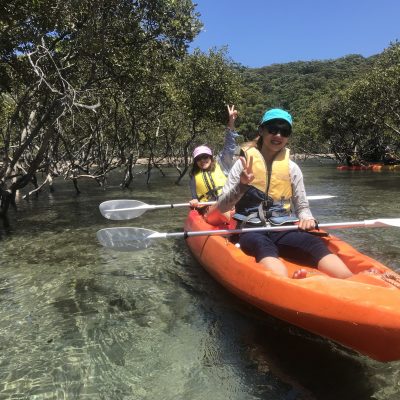 We offer a diverse range of guided kayak tours as well as other full day Royal National Park paddle and hiking adventure packages for all levels of experience. Our popular Beach Kayak Tour, a 1.5 hour guided trip is the perfect start into this popular watersport. Our 2-3 hour kayak eco tours provide excellent opportunties to explore and gain further appreciation of the Port Hacking River and Royal National Park.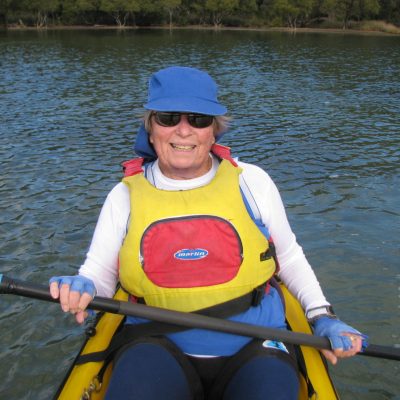 Our 1.5 hour group kayak and paddle board lessons are the perfect way to get started into the popular watersports of kayaking and stand up paddle boarding. Absolutely no experience is required. Our qualified and friendly instructors will teach you about water safety, equipment, weather considerations, paddling technique as well as giving you tips about caring for the natural environment. Includes 30 mins of tuition and then 1 hour afterwards at your leisure. All equipment is provided and lessons run daily! More info.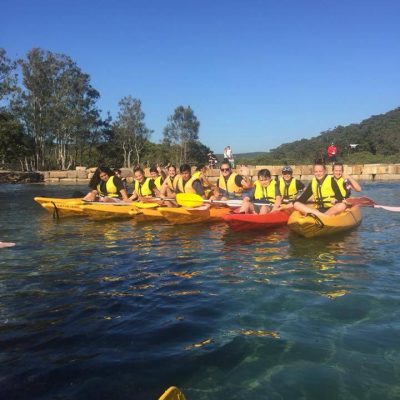 School, Uni & Study Abroad Activities
We offer a range of kayaking and paddle boarding activities for school, uni and study aboard groups, including regular weekly school sporting sessions 1.5 hour kayak tours and Duke of Ed full river Adventures. We have marine and terrestrial flora and fauna experts in our team and will be happy to plan and adventure to suit your groups needs.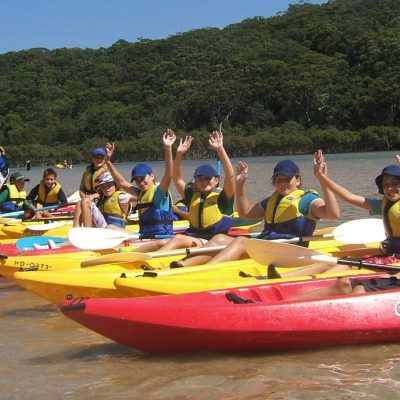 Paddling Parties for Kids
We just love our kayaking and paddle boarding parties and the kids love them too! Our parties have been specially put together by our local party planner and offer a 1.5 hours of supervised party games focussed gaining awareness of the environment and, learning to appreciate and care for the waterway and Royal National Park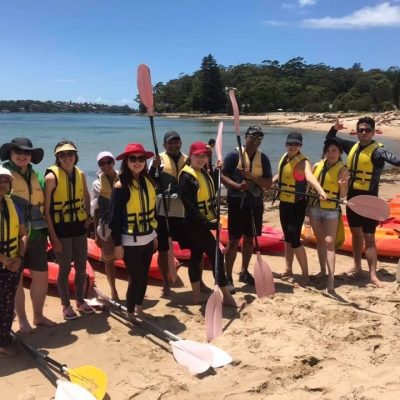 Kayaking & SUP Activities for Groups
Whether it be amazing day out for your corporate group, with professionally structured team building kayaking or paddle boarding actvities and co-ordinator or a day out with family or friends, we've got you covered! We can cater for groups of up to 80 people. Catering and transport from can be included in packages if required.
Bundeena is a coastal, beach suburb in Sydney and a true nature lover's paradise. You can relax or picnic on a choice of 4 beaches, take a hike in the famous Royal National Park or enjoy a kayak tour or kayak hire/paddle board hire with us here at Bundeena Kayaks. There are a fantastic choice of places to stay to suit all budgets from 5 star luxury, waterfront properties to budget, backyard shacks. Check  www.visitbundeena.com.au for more info.
We operate kayaking and paddle boarding activities 7 days a week all year around. Activities may be due to unfavourable weather forecasts or other unexpected circumstances. Any closures will be posted by 7am on day of cancellation. If you're planning to come paddling with us or have an activity already booked, please check here to make sure we'll be open. CLICK HERE TO CHECK
At Bundeena Kayaks we Provide opportunities for people with a diverse range of needs to appreciate the beautiful Port Hacking waterway and surrounding Royal National Park via minimal impact, quality and safe paddling experiences that promote understanding and respect for the natural and cultural features of the area
Bundeena Kayaks acknowledges the Dharawal speaking people, traditional custodians of the land, and pays respect to elders past and present. We extends this respect to all Aboriginal people living in or visiting Bundeena and the Royal National Parks
Do you have an adventure/tourism business and are looking inspiring nature experiences to offer to your clients? Talk to us! The crew at Bundeena Kayaks love nothing better than partnering with other specialty business and working with them to enchance their packaged actvities. 
We're an Eco Accredited Business
Bundeena Kayaks holds Advance Ecotourism accrediation from Eco Tourism Australia. This means we have worked hard in to provide high quality, innovative and minimal impact experiences with opportunities for developing knowledge, awareness and appreciation of nature. We are committed to providing excellent customer service and safe operating standard as well as achieving best practice in our care for the environment, using resources wisely, contributing to conserving the environment and supporting local communities and businesses.